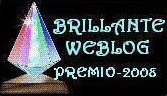 Medium gray has received a blog award from fellow blogger Pni.
A most humble thank you is in order, so: Thank you.
The rules say, I should now in turn award seven blogs which I find should be awarded for their efforts. A task I find very difficult, because I could easily award most of the blogs that I follow. Why would I otherwise give them so much as time of day? And since most of the blogs that I follow have already been awarded, and awarding them once more seems stupid and pointless (why? I don't know), it becomes increasingly difficult to choose who to award.
But, none the less, the awards go to (in no particular order):
Yes, I realize that's eight, but that's because I wasn't sure if foreign blogs were allowed and I definitely think that Alkos photo a day is worth an award.